Postcards of St Ives Cornwall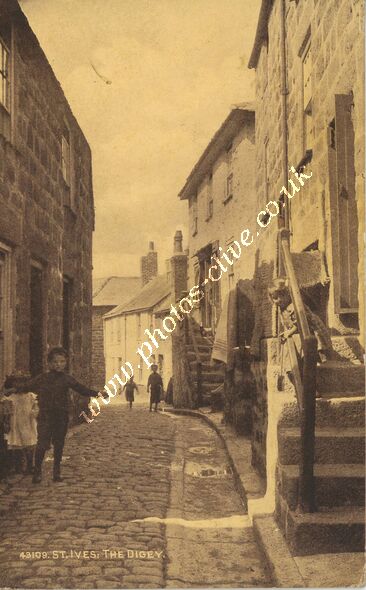 Postmarked 5th August 1914, eight days after the start of the first world war. Same shot as my 1968 postcard. Note the guardrails to the steps are here timber (with toddler hanging through) before being 'walled' as in 1968.
To Miss Doris Bradley, Cattle Market, Louth, Lincolnshire. From 19 Bedford Road, St Ives. Are you all very interested in the war? On Sunday we saw almost 100 naval reservists go off (you must ask your father to ask what they are) and were very enthusiastic. With love from Auntie Jenny.
Ref: 10050
Date: 05/08/1914
Location: The Digey, St Ives, Cornwall